English Bar #200
Bar #200 was a semi-custom bar that was canceled due to our long delays.
It is similar to a ETJRII with a custom front. The back section is designed to go wall-to-wall. The front is made to touch the left wall (as you are viewing the unit from the front). We have provided some simple sketches to illustrate how you might use this bar in a normal corner installation. There are other ways to do this, but this is the simple pre-existing corner scenario. It imagines you just have a standard corner....and you build a ~24" wall for the back right side to kill off. We did build the back unit with extended stiles for easy trimming....yet, we do think building the stub-wall later is a better choice. Yes, of course, the back could also be built into the back wall.
The front interior is designed for (2) frig/wine units and a center trash unit. Actually, the front interior is our NEW 2007 ET 96" interior. With this bar purchase, we are INCLUDING the (2) Avanti wine/frig units....enough to hold 48+ cans.
We custom carved the 4 front corbels. And this bar features our new lip profile with the floating tabletop fastening system. The front has a 9" overhang + ~24" body = 33" depth front section.
No, we are not accepting custom orders at this time. No, we do not have any bars similar to this front overhang. We know this is a popular request, but currently, we have no designs released. We can design and build anything....the problem is we are slow. It is my opinion the ET with the angled front will not look good with an overhang countertop.
Currently, this bar is unfinished, but going through finishing. The intended finish is Historic Danbury Brown. This bar includes 5 pieces....the front, upper back, lower back, and 2 Avanti frig/wine units.
We've decided to add a wall piece to the left side of the front bar where it touches the wall. The specifications and drawings of this new piece will be added shortly.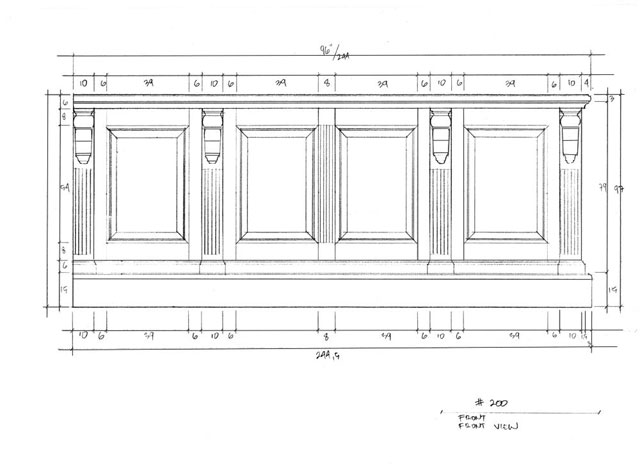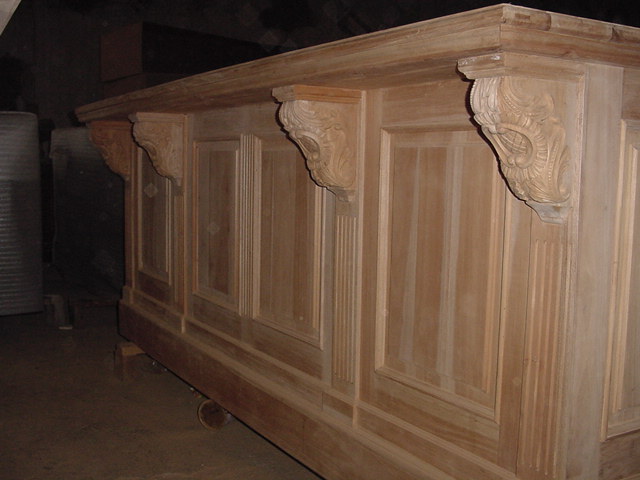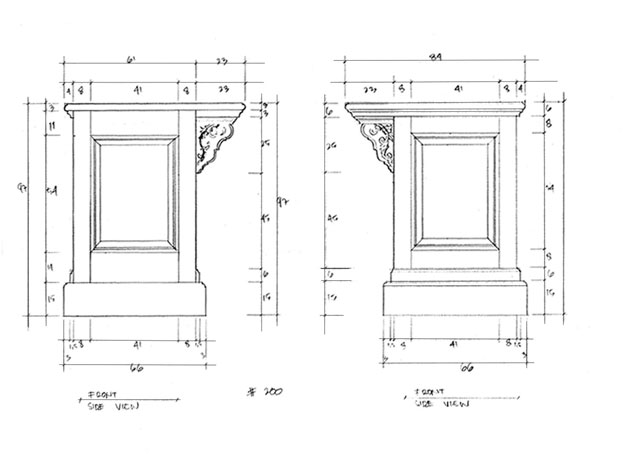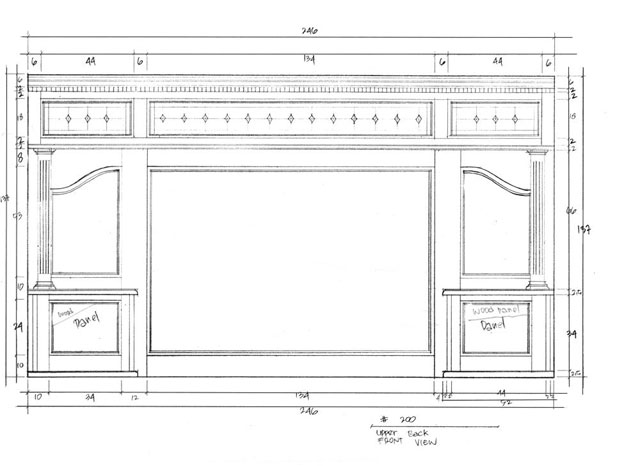 The back of this bar will ship with a standard mirrored back. We are also including a FREE wood panel that may be inserted at a later date. The back panel is tall and wide enough to accommodate a 42" plasma. You would just have to gain access to the back of the unit and remove the support moulding....and then the mirror and wood panel may be substituted. The width of the mirror section is 52" and 34" in height. There would also have to be some support issues addressed, but a competent carpenter can resolve this.

This picture is just for illustration purposes.....there are design elements featured in the pic that are not exactly correct.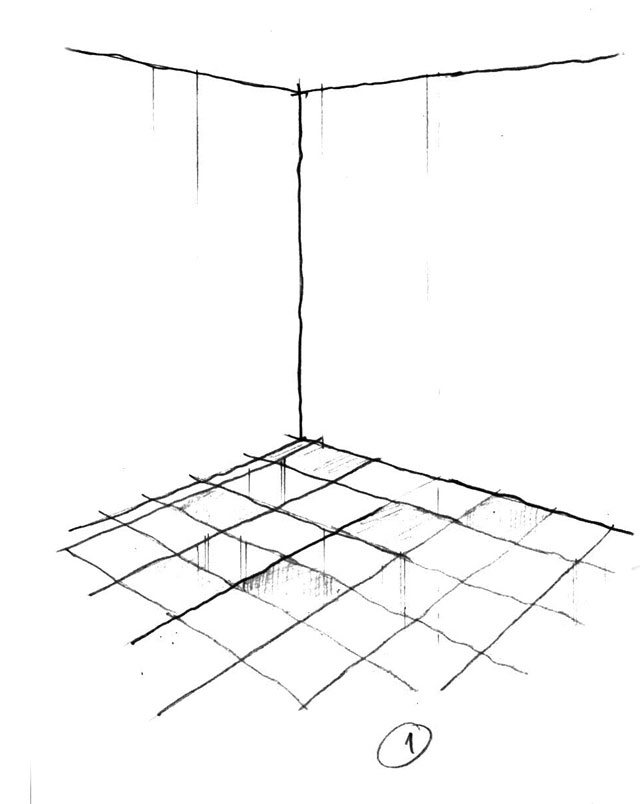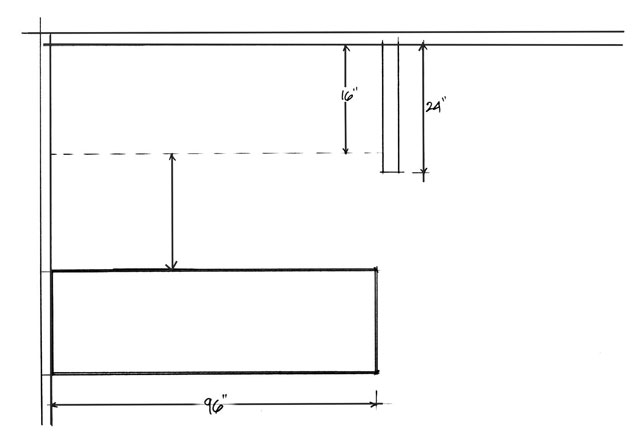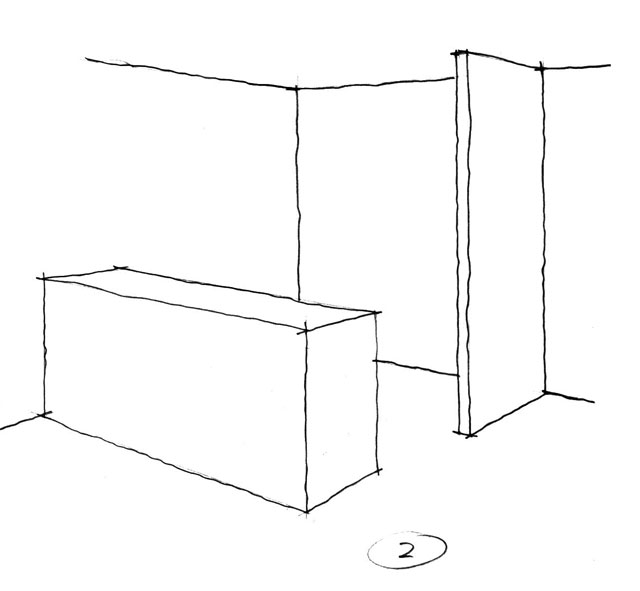 We're just showing how you can take a simple corner and convert it for use with this bar.